Norway Massacre: Gun Control…
Norway Massacre: Gun Control…
First off let me offer my condolences to the families of the victims of this horrendous crime.
Second let me make it perfectly clear where I stand.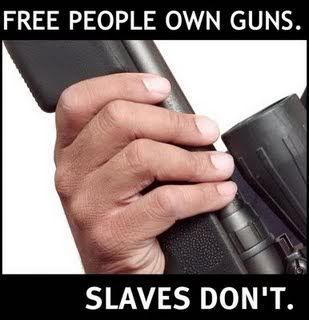 As the death toll continues to rise in Norway's apparently related bombing and shooting attacks, a few truths are once again revealed for any who would see:
Unarmed victims are defenseless and easy prey for any evil lunatic bent on slaughtering them at will. The adults at the youth camp were utterly unprepared to protect themselves, let alone their charges.
People instinctively don't question an armed man if he appears to be a police officer. Many of the same people react with horror at the sight of an armed citizen.
The best defense against an active shooter is others with guns—it was not the unarmed who took the suspect into custody.
Once more, "gun control" has proven useless. Many reports, if accurate, say the gunman used "automatic weapons," which, except for some tightly regulated collector exemptions, are banned from civilian ownership in Norway.
Once more, the race is on to tar an entire demographic for the actions of a deranged and monstrous individual, and to conflate "conservatives" with violent extremists.
And once more, expect to hear renewed calls for more citizen disarmament, that is, an expansion of the potential victim pool for those who count on such measures to make their diabolical tasks all the more easily executed.
The fact is if you disarm the public, you must protect that public or slaughter the public. This is what happens time and time again and the same people come out screaming about the gun he used, rather than the laws that prevented OTHER guns to be a deterrent.
People in America we have a choice. We can fight to KEEP our 2nd Amendment rights and actually USE THAT RIGHT. Or we can continue to allow them to be weakened, then wait for something like this and cry about it. We could mourn the deaths of few or the deaths of MANY. We cannot keep guns out of the hands of those intent on these types of acts, but we can take them out of the hands of those who will prevent it.
The current Administration will be using this incident as reason to restrict our gun rights even further. You must fight that with every fiber of your being. You must engage the anti's at all times with facts and common sense. DO NOT allow them to paint guns as the culprit.